6 June 2017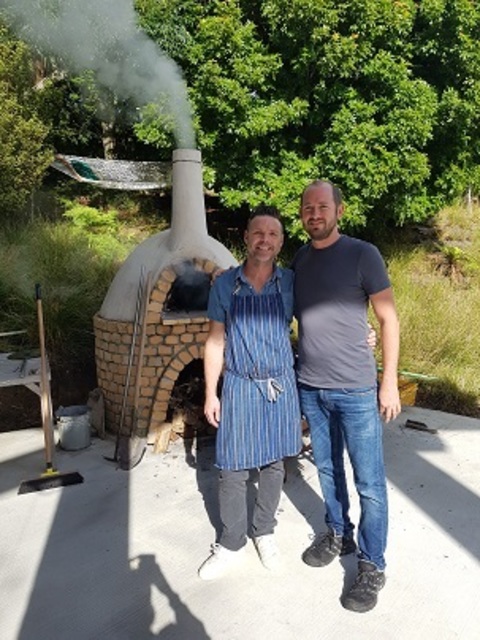 Everyone's favourite chef, Ben Bayly of The Grove and The Grounds worked with produce from Brick Bay's farm to create a very special menu to begin the four dasy of food and wine celebrations at Creative Matakana.
It was shared gig as local chocolate maker Nicolas Bonnaud and artist and sometime chef Morgan Haines assisted and played their part to create a fabulous interactive feast in the Didsbury's home at Brick Bay. Phil from Whangaripo Valley Buffalo arrived with still warm fresh buffalo milk to taste too. A lunch locals are still talking about!
TO START Chicken & Mushroom Leigh John Dory roe with cracker Freshly shucked Mahurangi oyster
Wine match: Brick Bay Rosé 2016
ENTRÉE Terrine of Whangaripo buffalo curd & wood fired piadina
Wine match: Brick Bay Pinot Gris 2015
MAIN Crépinette of Brick Bay Suffolk lamb Roasted Brick Bay Tamworth pork shoulder
Wine match: Martello Rock 2014 & Brick Bay Pharos 2013
Pre dessert Brick Bay Rose wine pops
DESSERT Honest Chocolat pave, Brick Bay honey roasted macadamias, Matakana satsuma, Whangaripo buffalo crème fraiche.
Wine match: Polish off that Brick Bay Pharos 2013
Print • ∞ Permalink • Comments