11 September 2014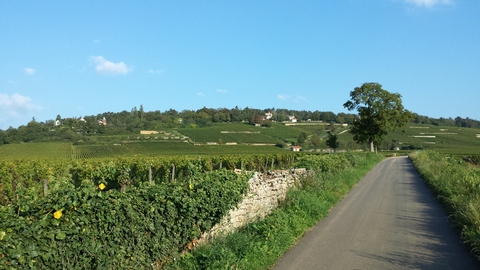 Wines to savour. You will never truly know a wine until.you have been to the vineyard where the grapes for that wine were grown. I have just completed a gourmand week drinking some of the most stunning wines made on earth.
And included in our adventures was an opportunity of a lifetime to tour the Cotes de Nuits route through the vineyards, stopping to savour and taste Musigny 2003, Chambertin 2003 and Richebourg 2011. And we stopped at Romanee Conti but sadly the budget was never going to stretch to the thousands of dollars that wine command per bottle.
My favourite was the warm and rich Richebourg, while Murray loved the Chambertin. But the Musigny was very impressive too.
You really needed to be there!