2 November 2012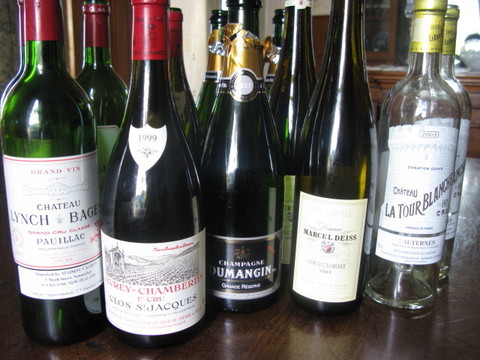 This is the fine collection of French wines that the effervescent John Hawkesby brought to dinner this week. The occasion was a joint effort between myself (the cook and hostess) and John (sommelier and raconteur.)
We'd donated a dinner at the TEN Hospice fundraising brunch in June and the four couples who had paid generously, joined us (with Joyce Hawkesby and Murry Jacobs) to enjoy their feast.
Hawkesby's cellar is only surpassed by his relentless enthusisam for all things gourmet, so we had a superb evening, sipping, tasting and most importantly chatting.
To read about the dinner menu click on Lauraine's Blog on the right hand side of this page.