6 October 2011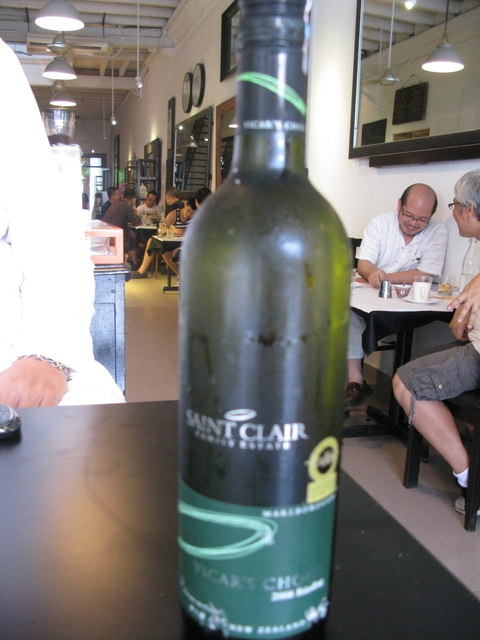 I am a huge fan of Saint Clair wines. We've always got a case of two of their chardonnay which seems to disappear faster than the bread crusts I throw to the birds on my lawn everyday. And it seems I can find them around the planet.
So I was thrilled to spot Saint Clair had two wines on the list at the brand new China House restaurant, bar, gallery and cafe complex in Penang, Malaysia. Pictured here is the Vicars Choice riesling, ice cold and frosty.
The other wine I didn't shoot was the Pinot Noir; it was equally ice cold and frosty. Apparently all red wines here in Penang are stored under refrigeration as they tend to "cook" in all that heat. Go Saint Clair!