5 October 2015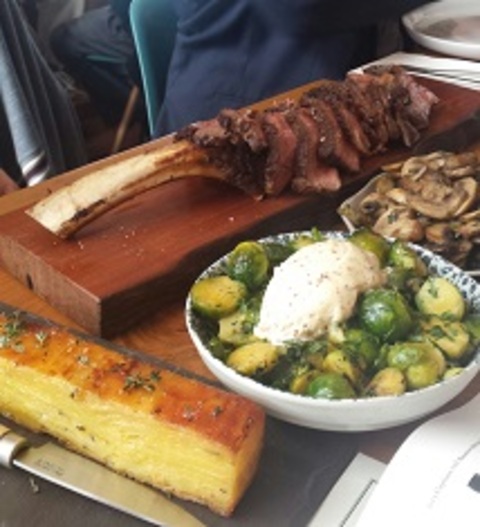 Sometimes I get really lucky with wine. A recent lunch I attended was hosted by Misha Taylor of Procure wines brought together two exemplary operators.
At that gorgeous gem in Karangahape Rd, APERO wine bar, Misha arranged a small exquisite lunch where the Reserve wines of Elephant Hill were showcased alongside Lesley Hottiaux's delicious food.
We tasted viognier, sauvignon blanc, '13 and '14 chardonnay, syrah and two merlot cabernet blends. The white wines, all from Elephant Hill's coastal site, are grown only 100m from the ocean and were full of amazing aromas and flavours.
The reds were serious stuff. Made in a modern style they were chewy with dark broody tannins and hold the promise of rewarding cellaring. It is great to see wines like this where extensive care and attention is lovingly given and quite rewarding.
My wine picks of the day were the '14 chardonnay and the perfumed syrah.
And above; ta-daa! the sensational beef we shared over the red wines.