20 September 2014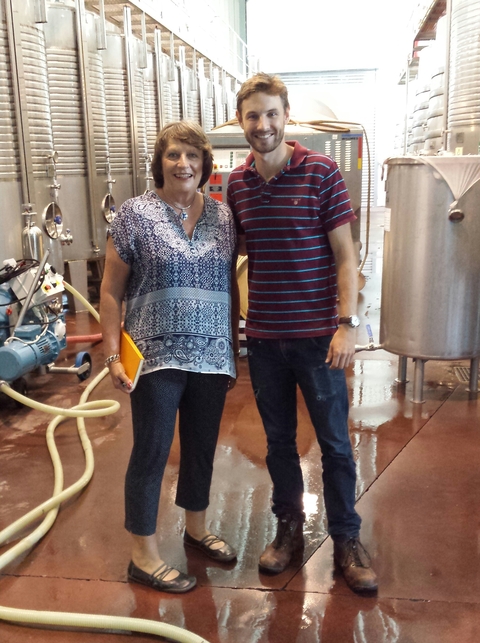 We just had four glorious days in the Algarve, staying at Vila Vita (that is another story). About an hour's drive to the north, the owners have developed a stunning estate Herdade de Grous.
They grow olives for extra virgin olive oil and vegetables and fruits for the resort. Cattle and pork are raised for the restaurants and there's luxury accommodation and hospitality. But most importantly, there are 70 hectares of grapes for wine, which is bottled under the Grous label and exported to over 30 countries.
We stopped off to visit on our drive to Lisbon and what do you know? We ran into.their Kiwi winemaker, Sam Davies. He is from Mt Albert in Auckland and has been at this prestigious winery for the last couple of years. He works with the highly regarded Luis Duarte and is doing much to add his bit to the strongly rich red wines made by Grous. Kiwis are everywhere and such talent!
We are bringing home a bottle of Grous Moon Harvest red Sam gave us. Who wants to share it? Thanks Sam.