1 March 2014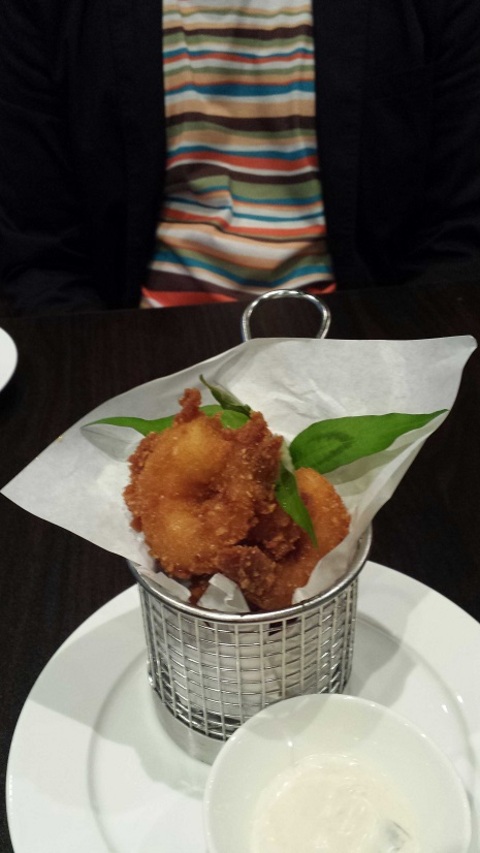 What a joy to see a small, humble and independent restaurant open and enjoy immediate success at a time when Aucklanders are reeling from trying to keep up with the mega-spending on new glitzy palaces of eating with starry chefs at the helm.
Café Viet in Grey Lynn has been welcomed by many, with diners flocking in nearby and afar. It's the first foray into the hospitality scene for Darryn Bell and his partner Joni Hong Hoang and they've struck a chord that has quickly developed into a happy song. When I mentioned to one foodie friend who lives nearby I'd 'found' somewhere wonderful, she told me she and her husband had already been there about eight times. In six weeks? Now that's some recommendation.
Joni came from Viet Nam to study and work in New Zealand ten years ago and has abandoned her desk bound career for cooking some of the most delicious food from her homeland that I have encountered here. Her mother is often in the kitchen at her side and when you see that you just know the food is authentic and prepared with love. (As an aside, if you're headed to Wellington don't miss Nam just off Willis St in a little courtyard where Nikki Chung also has her mum in the kitchen making fresh Vietnamese food that is well worth checking out too.)
I was stunned by the bright flavours and textures of the starter we munched on, chā gio tom thit, otherwise known as Café Viet spring rolls; three crisp spring rolls filled with tasty pork and prawn mince deepfried and then wrapped together with a crisp iceberg lettuce cup and shredded carrot, bean curd threads and Vietnamese herbs in soft translucent rice paper. At $10 a plate this may be one of the best bargains in the city when you consider the loving care that's poured into every one of these treasures.
The other item on the excellent 'small plates' section of the menu that is a must for me is the Bang Bang Prawns. Crunchy crumbs cloak delicious fat prawns and the accompanying coconut lemongrass sauce is light, fresh and oh so delicious. I even took a portion home. For lovers of delicate food the selection of other starters will delight for there are several wonderful variations on fresh spring rolls, some fried battered squid, rice cakes and lovely mussels with coconut lemongrass dressing.
When it comes to mains, the caramelised pork hotpot reached absolute perfection and had me swooning; tender slow and long braised chunks of pork belly that were rich and sweet, served in a salty sweet broth with a deep fried hard boiled egg and accompanied by rice and a shredded salad. The crisp rice flour crepe stuffed with braised pork, prawns, sprouts and fresh herbs might be the most perfect lunch in the city and grilled lemongrass chicken with two little curry puffs on the side is well worth ordering.
Here's the thing about authentic Vietnamese food; there must be an abundance of herbs. Pho, the clear beef broth that is the essence of Vietnam, was fragrant and filling but the generous portion of herbs atop the bowl are what made it truly wondrous eating. Lots of coriander, Vietnamese mint, and other pungent greens on every dish give this cuisine a unique and authentic perspective. Café Viet serves everything with a profusion of crisp fresh herbs and salad, so it gets a major tick from me.
The restaurant interior is charming. Hand-painted walls and a variety of furniture make this a comfortable, colourful and casual place, despite the fishbowl like front windows that overlook the street. Children are welcome, and sensibly the locals seem to bring them in at 5.30pm so they're hopefully out by 7pm. The one jarring note is the very limited wine selection but host Darren is working on that.
Don't miss the Café Viet coffee. To me this was an indulgence worth going out for. Drip coffee boosted by a very liberal serving of sweetened condensed milk – very Vietnamese I am told and very toothsome. I am going back, often!
Café Viet, 2 Surrey Crescent, Grey Lynn ph 09 378 8738 Open 6 days lunch and dinner. Closed Tuesdays and the full menu available for takeouts.