16 December 2014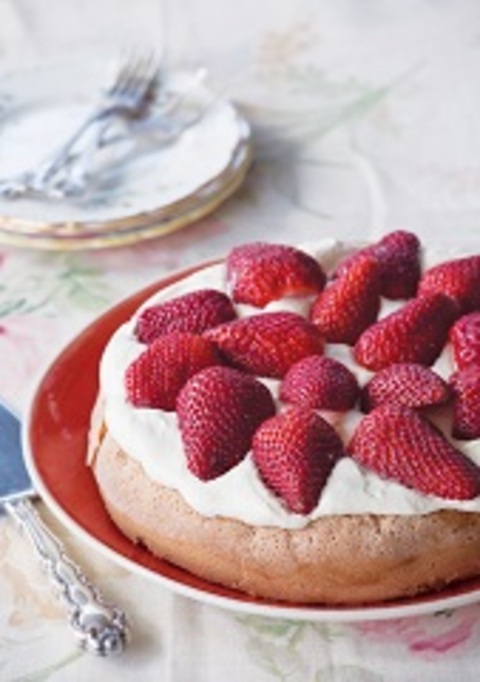 4 eggs
180g caster sugar
2 small lemons, grated zest and juice
90g fine semolina
2 tbsp ground almonds
1 punnet strawberries, tops removed and sliced
300mls cream, whipped
Preheat the oven to 160C. Prepare a 22cm cake tin by buttering the sides, lining the base with a disc of baking paper and buttering again, and finally dusting with caster sugar and flour.
Separate the eggs. Beat the yolks and sugar together in an electric cake mixer until thick and mousse like. Add the lemon zest and juice and continue beating until the mixture forms a ribbon when lifted with a spoon.
Carefully stir in the semolina and ground almonds with a metal spoon. Whisk the egg whites until they form peaks, then fold them carefully into the mixture. Turn at once into the prepared tin and bake for 30-40 minutes.
When cool, pile the whipped cream on top and cover with the sliced strawberries.
Serves 8 Wine match; asti spumante
Print • ∞ Permalink • Comments