27 October 2018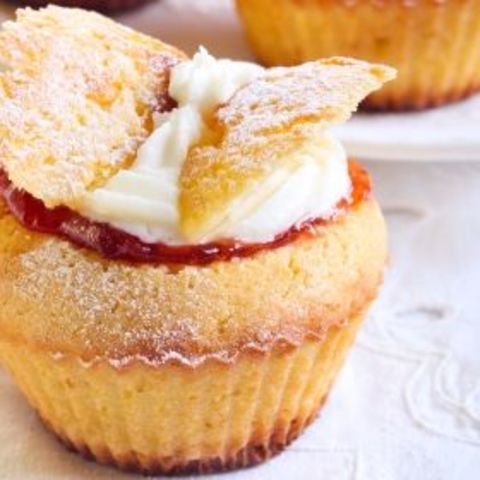 this recipe is ideal for using up leftover egg yolks after making meringues or pavlova. It's an oldie but a goodie my mother always made.
4 egg yolks
120g caster sugar
75g flour
½ tsp baking powder
Pinch of salt
½ tsp pure vanilla essence
50g butter, melted
4 tbsps boiling water
1 lemon, grated rind only
Preheat the oven to 170°C. Beat the egg yolks with the sugar until very thick and light. Sift the flour, baking powder and salt together and fold this into the egg and sugar mixture with the vanilla essence. Melt the butter and fold this through with the boiling water and grated lemon rind. Spoon the mixture into paper baking cups. Bake for 15 minutes until risen and golden. Cool and decorate with cream or icing as follows. Makes 7-8 large cupcakes or 16 small cupcakes. Can also be made in a 20cm cake tin. Store for up to three days in an airtight tin.
Pic by Liz Clarkson