15 May 2018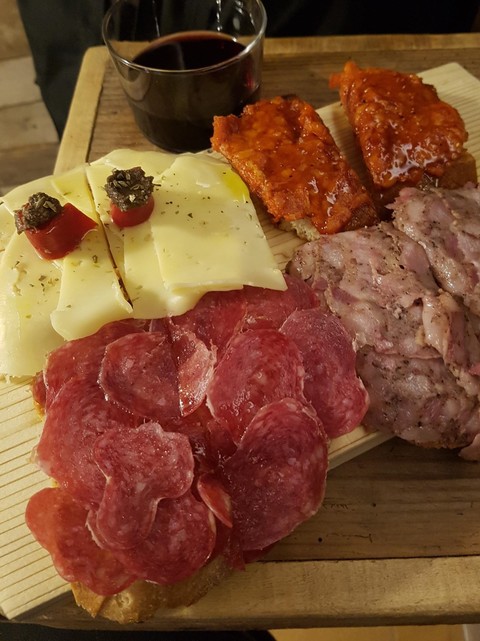 Which is more tourist driven? The jam-packed high-rise sprawling Costa del Sol around Malaga, or the beautiful Mediterranean island of Majorca? We left the very crammed raffish Malaga airport to arrive in Majorca (equally raffish) to a sign proudly proclaiming 23 million passengers arrive each year and only 5% are locals. Oh dear. My heart sank.
Disclosure: We were in Majorca as my clever husband Murray had won a place in the Porsche World Cup golf finals. He's not a great golfer, just lucky, so it was easy to grin quietly and give myself over to four days of generosity, hospitality and the sheer luxury provided by the German Porsche team. And that involved splendid dinners, staying in a luxury hotel, Castillo Son Vida, being driven around in brand new Porsches (they had shipped about thirty or forty brand new cars from Stuttgart for the event) If someone needed to accept playing companion during the tournament, I was happy to do that. Thanks Porsche!
But we did arrive a few days early to have our own exploratory adventures. It is indeed a beautiful island – we stayed in the centre of the main town, Palma, overlooking the ritzy marinas where the wealthy of Europe moor their palatial vessels, and enjoyed great views across to the magnificent cathedral, Le Seu, that dominates the waterfront. The local folk are as friendly as all the other Spanish we'd met on our travels and English is spoken everywhere. There's great eating – tapas bars, markets, cafes and restaurants, and local fare and artisan food products are proudly embraced everywhere.
Palma has an elegant old centre, the Old Town, with narrow cobbled streets, some splendid shopping (I hate shopping actually) and comes alive at nights. It's worth making the effort to venture out and explore the mountainous region that surrounds Palma to the north and west as the volcanic peaks and the roads carved through them are magnificent. Beware the roads are very narrow and winding, and filled with cyclists (the serious kind who wear lycra and cruise at such dangerous speeds that we were often overtaken, even while driving in a fancy little Porsche Boxter.)
And if you play golf, this is a great destination of golf courses, groomed to international standards. Towns not to miss visiting are the quaint Valldemossa village where Chopin famously lived with George Sand in a monk's cell – it has a beautiful garden, Deia which is a small village in the most mountainous part, Soller and its port, which I would head back to in a heartbeat and stay at the Hotel Esplendido for a week, another western port, Adriano, and be sure to do lunch at the Porsche family owned Alcanar golf course at the most northern tip of Majorca, where you can overlook the pines and the old lighthouse.
Eating out tips: Quita Penas, Valldemossa was the closest thing I have experienced to passionate dedication to a local artisan driven menu. The place only seated eight people, served only a platter (that's it in the pic)and for drinks offered a tumbler of refreshing red or white local wine, or water. That is all and that is perfect. And if you're in Valldemossa pop into a bakery, Ca'n Molinas for their famous coca de patata.
In Palma eat at Ca'n Manolo for fish – a lovely neighbourhood restaurant that is simple and really friendly. Or go to Forn de St Joan in the Old Town for an eclectic menu of local specialties with some rather modern presentation. When your meals over pop into a lounge bar nearby, Abaco for a cocktail - you will swear you have arrived on set of a Fellini movie – the displays of fruit and decorations are completely over the top.
And best of all in Palma is a restaurant found in the hub of the Old Town and the shopping district, La Bodeguilla. I had the best croquetas to be found on my entire Spanish adventures and ate an absolutely stunning lunch of potatoes and octopus, followed by roast baby lamb with (more) potatoes and the freshest petite salade I have had in my entire life.
I am going to miss Spain.
Print • ∞ Permalink • Comments