8 May 2018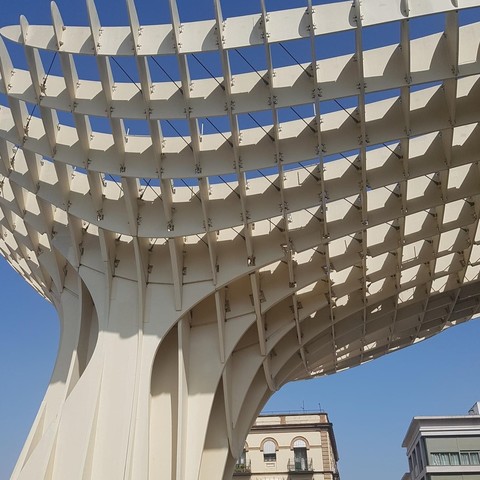 It's essential to find a hotel in the old part of Seville. (The same could be said about almost every southern Spanish city.) Narrow winding streets were built to keep the hot summer sun out and to protect folk in the chills of winter, and they make for intrigue, ease of walking and prevent any traffic apart and scooters. Seville's heart heaves with bars, restaurants and spacious elegant squares and all the attractions you will want to see are close by.
Essentials on the tourist trail are the magnificent cathedral, which tells the tale of the successive domination of the city by Romans, Moors and Christians, and is worth queuing to visit. Near the cathedral is the Alcazar, an exquisite historic building where all the merchants and seafarers passed through on their way in and out of Spain. A word of advice: if you're planning a circuit or journey through the south, try to go to Seville before Granada as the beauty of the Alcazar is somewhat overshadowed by the grandeur of Granada's Alhambra.
Also not to be missed is the Metropole Parasol, the largest wooden building in the world. It is constructed over two blocks and from the top you get a stunning view over the old city. (Pic above)
And of course the Plaza de toros de la Real Maestranza is worth a visit and you may even be lucky enough to score tickets to a bull fight in this oldest of bullrings in all of Spain.
But most importantly, Seville has a great tradition of flamenco. We took Devour Spain's Tapas and Flamenco Tour and it was top rate. I had no idea that this traditional passionate dance arrived with gypsies who had traversed eastern Europe and had originated in India. That explains the very important hand movements of flamenco. We went to an intimate theatre and were transfixed or an hour. No tacky 'get up and dance' in this intense show performed by to dancers, a vocalist and a guitarist.
Maestro Marcelino was where our guide introduced us to vermut classic – it's now my new favourite drink. Artisan red vermouth from the barrel, poured over plenty of ice with a slice of orange. That drink and platters of typical tasting tapas – cheese, chorizo and other cured meats, a generous montadito (sandwich) with pork loin. Nearby is the Ines Rosales store where you can buy the crisp thin orange flavoured wafer rounds that are one of the most moreish snacks to have in the pantry. Also look for Bar las Teresas and spot the concise collection of ham carving knives on display that have been worn thin over the past two decades. Perhaps the best of all is a taxi ride from the old city centre to Eslava, a modern tapas bar where you will queue but will be richly rewarded by the most amazing modern tapas imaginable.
Print • ∞ Permalink • Comments