6 June 2017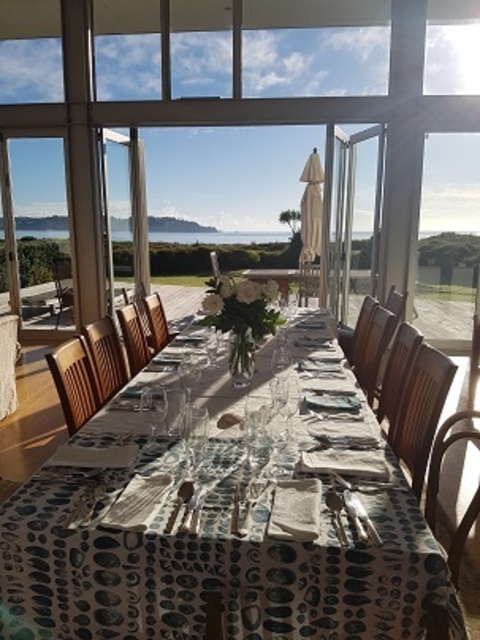 CREATIVE MATAKANA popped up on the arts and culinary calendar recently. Talented tutors arrived from around New Zealand in the rural town of Matakana, to stage Creative Matakana, a week of workshops and events that included textiles, fiction writing, glass kiln work, sculpture, harakeke weaving, walks and inevitably, parties and social gatherings.
Wine and food has been central to placing Matakana on the map so it was imperative a series of lunches to showcase local artisan products, wines, beer and cider were included on the programme. Four top chefs from around New Zealand were invited to cook with locally sourced and foraged food for an audience of foodies that journeyed from as far away as Wanaka, Wairarapa and Wellington.
Below you can see the menus from the four events, Vines, Sea, Fire and Earth with our four participating chefs, who cooked with fabulous local produce and offered a fabulous range of local beverages. I am so honoured to have curated this section of the Creative Matakana programme, and worked with so many helpful and generous people.
Print • ∞ Permalink • Comments