19 October 2011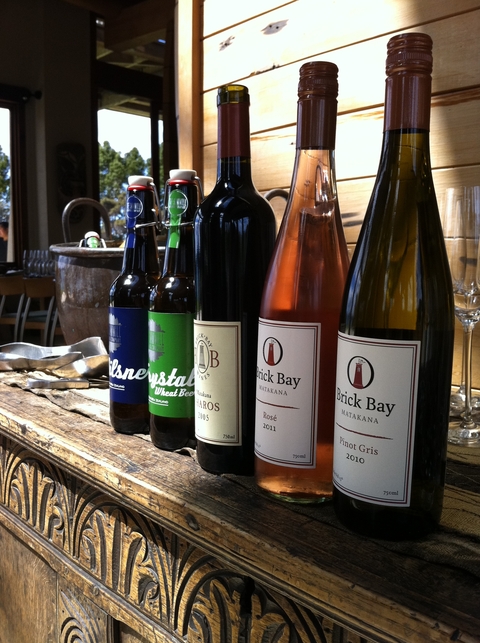 A stunning day for a stunning lunch this weekend, when HSH Prince Albert of Monaco visited Matakana. A quick tour of the Sculpture Trail at Brick Bay Winery and he was whisked to the private residence of owners Christine and Richard Didsbury for a barbecue feast.
So what to serve to drink? Local beer from the Leigh Sawmill boutique brewery and of course, a choice of three stunning wines from Brick Bay winery. The Rose went down a treat with the Prince, everyone loved the pre-release 2011 pinot gris, and Prince Albert's bob-sledding mates Mark One and Mark Two were fans of the very European style Brick Bay Pharos 2005. "Lots of Malbec," declared Mark One.
Brick Bay winery is perfect for a stroll through the sculpture trail, lunch and a wine tasting. Only 50 minutes from Auckland. Arabella Lane, Matakana (near Snells Beach.) Open every day until 4pm.