23 June 2011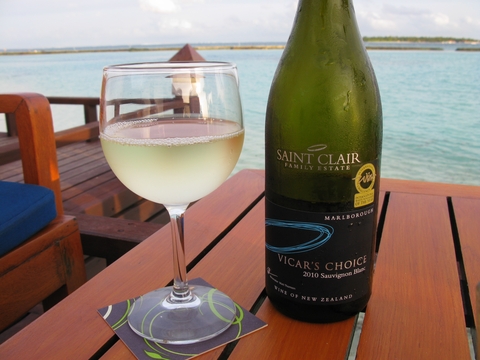 I spent four glorious days at the Sheraton Full Moon Resort in the Maldives. I can't tell you how sophisticated it was.
And the perfect wine to drink in the balmy heat, while looking over the calm aqua waters inside the reef on the Indian Ocean?
Saint Clair Sauvignon Blanc. Crisp, elegant and with a lovely fruity nose, this was my tipple of choice every night I was there. So nice to see and drink some of my favourite wine so far from home.