23 April 2011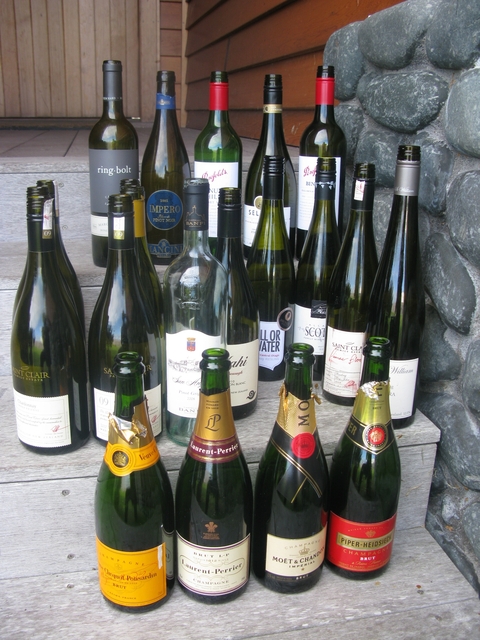 My birthday was fun. I cannot recall having a birthday on Good Friday before, but my new column in the Listener and my 100th birthday made two great reasons to party. (I was asked for my birthdate this week in order to register to vote for the best Farmers Market in NZ, and the nosey buggers wanted to know the year. I chose 1911 from the list they provided to choose from!)
Anyway, about 30 people came over and had a couple or three glasses of wine each over two hours last night, and the garbologist in me was interested to see this morning what had been consumed.
Four bottles of French Champagne, one bottle of pinot grigio, one of viognier, surprisingly one bottle of sav blanc and that was Mahi, four bottles of riesling, six chardonnays, and five reds - 2 pinot noirs and three Aussie reds. Plus one dozen ice cold beers.
I am surprised that chardonnay still leads the field, in the current climate of A-B-C. And I guess we would have had more Champagne if it had been chilled but we forgot to put it in the fridge - champagne is the one wine that should never ever be drunk warm.
A great party. And amazing finger food by Annabelle Guinness of Matakana - she is a star!