9 May 2020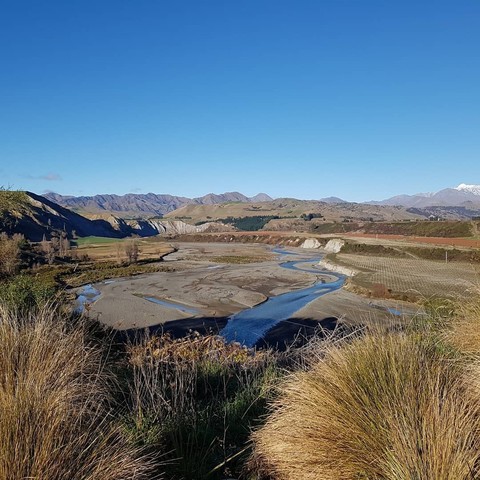 Here's a story I wrote last week for New Zealand Food Writers' Digest. As we emerge from our Covid Lockdown, many in the food industry are aware that the pandemic has highlighted the breakdown of our food systems and know that NZ has a once in a 100 year chance to completely overhaul the way we think about the bountiful delicious food we produce. But we need a strategy. Now. And to oversee it we need a Minister of Food.
The Ministry of Food is not my idea. I first heard Kate Fraser, food writer for the Christchurch Press suggest it back in 2006. I heard it again at a government sponsored conference in 2008, 20/20 Food Vision, again in Christchurch. It's a debate that has been ongoing but has never come to fruition. Three years ago NZ Food Writers held a dinner in Auckland and invited strategic speaker and former MP Steve Maharey to speak. His brilliant speech addressed everything that's wrong with our food systems but since then very little different or innovative has happened on the food scene. The need for centralising everything to do with food has never been more timely than the present.
At the start of Lockdown Stuff carried a story about two Pukekohe growers, Bharat Jivan and Harry Das, having to plough thousands and thousands of dollars' worth of perfect vegetables back into the paddocks. Vegetables specially grown on premium soil for the hospitality industry which had all but closed down. The coronavirus pandemic had far reaching effects that nobody could possibly have predicted. What was more tragic was food banks around the country were crying out for food, with no way to connect the two. If we had a dedicated Minister of Food, the situation could have found a happy resolution. A central government agency dedicated to food could link the dots, overnight actioning purchase of the food and reassigning it to those in need.
New Zealand produces an abundance of food. Every single person should have a belly filled with nutritious food every single day, with plenty of food available for export to eager markets around the world to feed others with the clean, fresh food and innovative value-added food products they cry out for. Currently food administration is spread across myriad government departments and ministries. In a single day a food producer who exports might be in contact with MPI, MBIE, Health, MFAT, Worksafe, Transport, and more. We need to have a one-stop central agency to link, promote, assist, co-ordinate and make it easier for every step of food production and distribution without the endless administrative detail and disparate approach presently required. Is that too much to ask?
There's no need to disband much of the work now being carried out by various ministries and government departments, but rather implement some very smart overarching thinking and action, streamlining of all food towards a common goal of making this the very best food country in the world.
We have much to celebrate about our food but we're also in danger of losing the joy. Celebration of food has been the domain of the hospitality industry and closer to home, food writers. The success of both is under threat. Fine work has been done in many regions and especially in Wellington with their exemplary Wellington Culinary Trust, and by organisations like Garden to Table, Eat NZ, Everybody Eats, Kids Can, and other food charities and food rescue groups, using volunteers and donations. In the immediate future and recession there will be less financial support for them, and less celebration. New Zealand needs to get excited about food, to make food a priority and to create a national pride so that farmers, suppliers, food producers, cooks and consumers feel useful, valued and successful.
Recently Daniel Eb, of Dirt Road Communications and part time farmer, suggested it's very timely as this conversation is also taking place in the agriculture industry circles he's part of, a coalition stretching across many fields. He says, "Watching the food system bottle neck at the supermarkets and seeing so many small producers struggle is the wake-up call we need. It will take a cross-section of likeminded Kiwis to make this happen. But we'll get there."
Research shows countries with a lot of local food resources or complex food management systems (UK, France, India, Norway and Pakistan for example) already have a co-ordinated approach across all sectors of food.
Daniel Eb also explained, "UK has launched The National Food Strategy initiative, the first full review of their food system in 75 years. I particularly like this part in the principles "Addressing the whole system: To tackle the issues we face, we need to understand not just the supply chain (the linear movement of food from farmer, through processor, to retailer and consumer), but the wider network of our interconnected food system, and the outcomes it produces for our environment, our health and well-being, our jobs and livelihoods, and our families. We will be looking at the role to be played by all actors: citizens, businesses, non-governmental organisations, and government."" Sound good?
Academics around the country are concerned about the coming food insecurity in the world after the effects of Covid and are proactive in voicing their worries and solutions. As Dr Elaine Rush a professor at AUT explained, "We often forget where food and drinkable water comes from – land, sea, soil, water and that with climate change, increases in population and business long term outcomes are not considered."
We're going to need a uniquely New Zealand strategy and we need that to encompass every aspect of food and the streams that play into our food supply, starting with soil and water and following the braided river beds of growth, production, distribution right through to the end consumer.
Food writers may feel a little helpless right now but as we move into our reset world, there will be opportunities to amplify our stories and find ways to get involved in the food scene. We must make New Zealand excited about food. We can volunteer our time and knowledge, as often that will lead to the creation of new food jobs. We should recognise and amplify the good ideas and work of other food writers. Use social media, write to your council and your MP. Join a food organisation. Spend time reading and thinking. Learn about the traditional indigenous food ways of Aotearoa. Lobby whoever will listen for a Ministry of Food to be established if you think it's a good idea. Understand it's imperative to support anything and everything that's local and good about food as we build help to this country become the exemplary food nation of the planet.