16 April 2020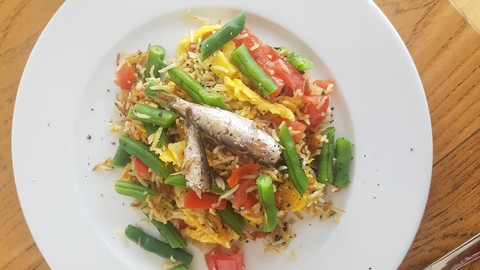 I have always scoffed at the idea that folk don't cook because they haven't enough time. Maybe I was wrong, as cooking in the pandemic has proven to be a huge success. Time is the new ingredient and everyone has plenty of it.
Previously Instagram feeds were filled with restaurant food – it was a sort of "look at my meal," "am I not lucky to be eating this amazing food" and "omg, the chef is my hero!" Now the very same people, who if you asked them what they were making for dinner would probably have replied "a reservation" are posting pics of their proudly made sourdough bread, homemade hot cross buns, cakes and focaccia. No wonder our supermarkets are out of flour.
Despite what everyone else is doing, I certainly haven't spent any extra time in the kitchen, I honestly have not pulled out a single cookbook, nor have I trolled google for ideas for dinner. What is new to me however is cooking from the freezer. I am on record as saying the only things in my freezer are frozen peas (Murray's favourite vegetable), ice cubes for my gin and tonic, and ice-cream. With this lockdown in a rural setting, our freezer was filled.
My neighbour gave me a load of of free-range chicken before she headed back to the city (thanks Tracey!) and I stocked up on fish, salmon, steak and some whitebait (keeping that for my birthday on the auspicious date of 22 April when we may move to Level 3.) So our meals have been familiar and simple ways with those items, supplemented by fresh produce from the farm-stands around here.
The big breakthrough has been that Murray has been really happy to eat meals composed of any leftovers, and now actually asks me before even a chicken bone goes in the bin (no, keep it and any other good scraps for stock.)
If we're eating rice with a meal I cook one cup of basmati rice, and find that covers two meals. So here's an easy idea for you to do.
Fried rice can be anything you want and the best lunch to date was rice cooked in oil and butter until crunchy, with a 2 egg omelette cut into strips, a handful of fresh beans (frozen peas would do) and a diced tomato. Season well with salt or soy sauce, freshly ground black pepper and some chopped herbs. We topped it with some lovely sardines, but feel free to add your own favourite touches. Enjoy!