11 April 2020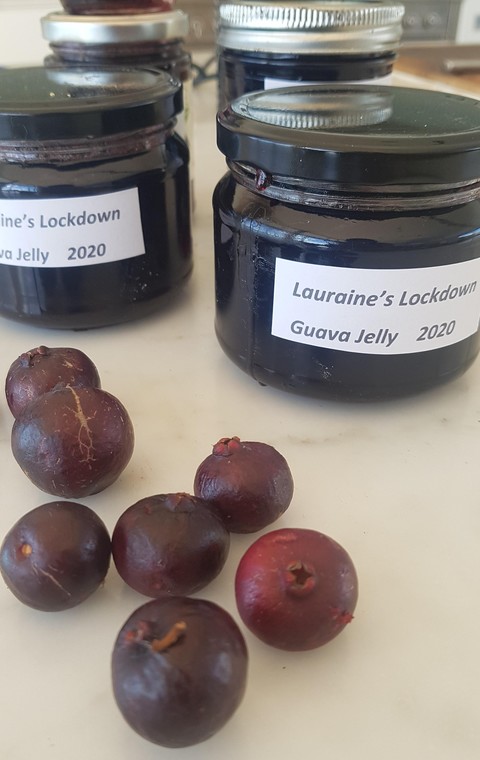 Each of the past eighteen years, our Easter has been spent at our bach. We have always tried to leave our city house early to get ahead of the massive traffic build-up of holiday traffic heading North to grab the last of the summer. This year we have enjoyed an endless summer and so we've only spent 25 nights of the last 110 in the city. All that usual frantic getaway was avoided as we're now living in lockdown near the beach.
It's weird as most of the nearby homes are tightly closed and there's never more than about 20 folk walking on the beach at one time. Our rural community is a great place to be as it is filled with small farmers and growers who have honesty stalls at their gate, artisan producers who will drop off their fabulous seasonal produce and products, and an exceptionally well stocked independent superette which is being managed with respect and care.
Like the rest of New Zealand I am cooking, secure in the knowledge that there's plenty of healthy food on our table every night. I plan my meals around what's in the fridge and freezer, or on the local farmstands but am steering away from baking as there are only two of us, plus a lovely neighbour who is on her own, to eat up the goodies. I am determined we do not eat more than we need.
Having written about food for more than 30 years, trying really hard to get people into the kitchen, I never envisaged that it would take a pandemic for Kiwis to learn cooking skills and take pride in making dinner from scratch. I bet there are a ton of us who are now googling recipes daily and making delicious food nightly. I only wish all those folk had bought my cookbooks, or clipped lots of recipes from my Listener columns!
In the first of my Easter columns, exactly nine years ago, I shared my recipe for guava jelly. As I wrote back in 2011, "All over New Zealand wind-fallen cherry guavas (and feijoas) are nestling into the grass of our back lawns. Sometimes they're jokingly called 'lawnmower fruit' as the smaller fruits are often left to be gobbled up when the lawn is cut. It's such a pity that these late season fruit are abandoned like this, as both are so fragrant."
It's serendipitous that we had to make a quick trip home this week (for the medically- advised- by-no-less-than-the-wonderful-Dr Ashley Bloomfield 'flu shot) so I quickly gathered ripe guavas from the lawn and right now the bach is fragrant with the scent of guavas as they simmered away. It is so easy to make.
Sterilise your jars. Wash the guavas and slowly bring them to a simmer in a large pan. When they're soft let them cool, tip them into a jelly bag (or some cloth gathered at the top) and leave the juices to drip into a large bowl overnight. Don't squeeze the bag. Place the juice in a clean pan with an equal amount of sugar and a squeeze of lemon juice. Bring to the boil for about 15 minutes until it starts to thicken and wrinkle when a teaspoonful dropped onto a cold plate. Pour into hot jars. Enjoy!