1 April 2020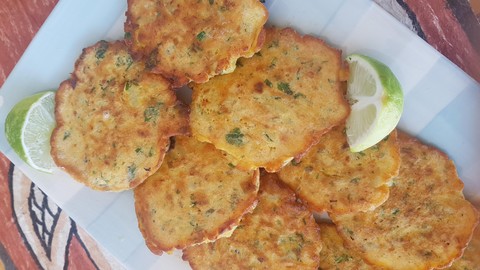 Times like these bring all sorts of stuff to the surface. I always thought with time on my hands there would be plenty of little things to attend to that had been overlooked or ignored as I raced around at furious pace in my car, playing with grandchildren, keeping fit at the gym, visiting Mother in her rest home, eating out and writing my regular Listener food column. Turns out all those things have gone and yet I am as busy as ever.
I have started on cleaning two cupboards and drawers per day, – amazing how dirty things get even when you scrupulously clean everything before storing it – going for my isolation walk to find an interesting shot to post on Instagram, cooking lunch and dinner with the rather eclectic bunch of ingredients and products I have, and tadaa, reading the NZ Herald online instead of my usual print copy. I am still trying to work out how to do the Code Cracker on screen, as it has been a daily obsession of mine forever.
So today I read Jesse Mulligan's first Isolation Diary in the NZH Viva. He tells us he made pumpkin soup so he can keep thin! And he used powdered stock! Poor Jesse didn't have any chicken feet to make real stock.
I have news for you Jesse, I don't care how good that pumpkin soup tasted, it was surely a far cry from any pumpkin soup made with lovingly slow cooked chicken bones. That 'herby saltiness' you savoured was actually pure chemicals, probably produced in some awful offshore factory and I am willing to bet the soup only tasted good because you were hungry. EVERYTHING always tastes better when you're hungry.
But even more importantly, you dissed the tinned salmon your lovely wife Victoria bought. There are many New Zealanders like me who grew up thinking salmon came in tins and we loved it. What's more, our mothers, who could not easily buy fresh fish, became absolute geniuses making lovely dishes so that we kids could get our Omega 3 and have strong bones. Salmon chowder, salmon kedgeree, salmon fried rice, salmon pie, salmon cakes, salmon sandwiches and so much more.
I have to thank you however, because your column was indeed inspirational. At lunch today I made salmon fritters using a tin of Canadian wild caught pink salmon –I am keeping the red salmon for something special. They were simple and so delicious. One cooked potato, chopped finely or mashed. One small onion, chopped slowly softened in butter. Three eggs beaten with 4 tablespoons flour, lots of chopped parsley and salt and pepper, and of course that tin of salmon, mashed up. Mix everything together and cook large tablespoons of the mixture in a frying pan in oil and butter over gentle heat until each side is golden. Makes 12 and serve with a spicy chutney.
Try them and I am sure you will thank Victoria for having the prescience to stock up with tins of salmon.