22 December 2019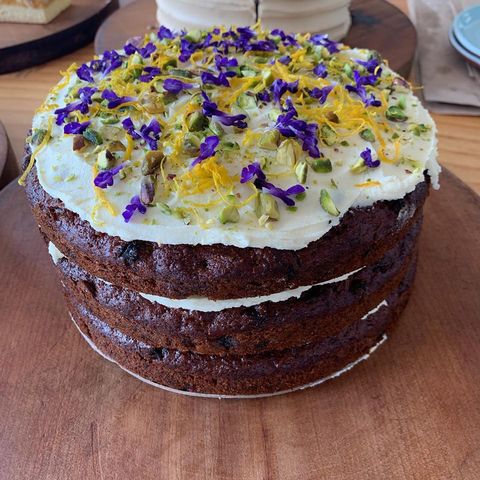 Thinking of heading to Matakana this summer? Only 55 minutes if you get a great run, and so much to do.
EATING – The Top 3
The Farmers Daughter, Omaha Beach Causeway. The best café in the area by a country mile, with fresh, imaginative modern food cooked by no less than Jason van Dorsten. Superb service from a tight team overseen by owner Kate Rose. Gardens, playground, and the best view in the region. Rumours are they may open for dinner, but who knows?
Rothko at The Sculptureum, Omaha Flats Very upmarket fare to match a sensational international wine list, plus Sculptureum's lovely chardonnay and rich reds. Surrounded by an eclectic collection of sculpture and intricate gardens, this is a family excursion not to miss.
Brick Bay's Glass House and Sculpture Trail, Arabella Lane, Snell's Beach A wonderful experience from the carefully curated sculpture trail that winds through vineyard, farm and outstanding native bush, to the stunning Glasshouse for lunch, casual meals, wine tasting, and events by arrangement. Make a booking if it's lunch you're after. And don't miss the annual folly exhibit.
The Sawmill Brewery and Smoko Room, Leigh Rd, Matakana Presently closed due to fire, this friendly casual restaurant and beer tasting bar will hopefully reopen before the end of the summer.
ALSO NOT TO BE MISSED.
• The farmstands on the Omaha Flats for corn, eggs and fresh vegetables and fruit. In fact, Omaha Flats should be renamed Potato Flats as the spuds are so good. My favourite? Quail Farm and the accompanying curio shop, Collectibles.
• OOB on Jones Rd, Omaha BEach for blueberries and amazing icecreams
• Country Park and Bramble Café to take the kids for miniature train rides, pony riding, Smiths Bar, and The Stables for good old country fare.
• Matakana Village – no other country town has such a classy development as this with its excellent shops, cinema, Ringawera bakery, and Saturday Farmers Market.
• Omaha Beach for swimming between the flags
• Tawharanui for possibly NZ's best regional beach reserve. Camping by permit.
• Goat Island Reserve, near Leigh for snorkelling and diving
• The Smokehouse (smoked fish) and Green with Envy (Gifts and houseware) on the corner of Sharp and Matakana Rds
• Charlies, Sharp Rd for gelato and fresh strawberries
PIC : Cake at the Farmers Daughter
Print • ∞ Permalink • Comments