15 July 2019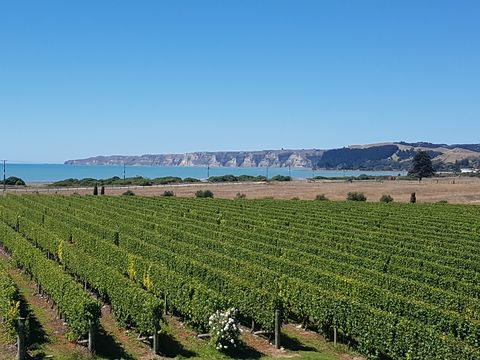 On a recent trip to the Hawkes Bay we were reacquainted with so many delicious food and wine experiences on the local trail…
Eat and taste wine at:
Elephant Hill. An impressive winery restaurant with superbly styled sophisticated fare, served overlooking vineyards, the ocean and with impressive views to Cape Kidnappers
*Terroir at Craggy Range. Chef Casey MacDonald has returned home from a stellar international career to work in this revamped winery restaurant. The buildings are world class, the kitchen gardens truly impressive and his use of local produce almost unequalled.
Clearview Estate. A rustic setting to this indoor/outdoor winery restaurant not far from the sea, where tables are set under shady trees and the food beautifully cooked to match wine made from some of the oldest vines in the area.
Dining in Napier:
Mister D. The kitchen opens early for some of the best breakfasts in the Bay and Chef David Griffiths bakes superb bread daily and is well known for his doughnuts served with coffee or as dessert after a fresh lively lunch and dinner.

Pacifica A humble building on Napier's Marine Parade is home to one of NZ's most iconic restaurants. Chef Jeremy Rameka captures the spirit of local Kai with his five course degustation dinner. Choose the seafood focussed menu – a real bargain.
Tasting Wines:
Te Mata Estate This classic Hawkes Bay winery has a history that goes back more than 100 years. Do not miss the Elston chardonnay and the bold red, Coleraine.

Supernatural Wine Co Tucked into a hillside on the site of Millar Road luxury accommodation is a winery that concentrates on making wines in the popular and ever growing 'natural' wine styles. By appointment only.

Esk Valley Wine making has shifted to the Villa Maria's Te Awa winery near Maraekakaho, but it's still possible to taste this lovely range of wines on the balcony of the old building overlooking the famous Esk Valley Terraces.

For Coffee and Bread:
Don't miss Brown Dog Espresso coffee cart on the waterfront at Te Awanga, or Red Bridge Coffee at the Tukituki and Waimarama Road junction. Rapidly gaining fame is OM Goodness Bakery in Hastings, serving up gluten free bread and shipping bread mixes around NZ.
Print • ∞ Permalink • Comments