31 March 2017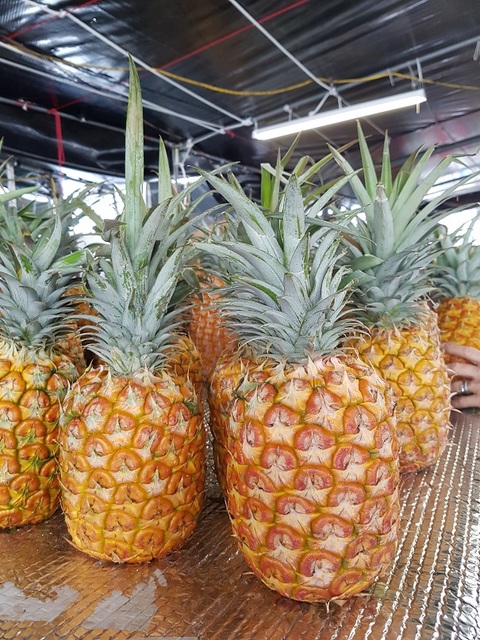 I hadn't been to Hawaii for about fifteen years. Waikiki may have been a paradise in the past, but now it is a frenetically busy crowded beach and the best thing around is the Ala Moana shopping mall. I actually hate shopping so that is quite generous of me to say that. If you do go try the Kona Abalone on the edge of the food court there where I had a bowl of miso with three baby abalone for $2 on our way home this trip. Bargain of the year.
So the invitation to join good friends in their apartment for a week on the Big Island sounded great. We negotiated our way through US Customs, hopped over to the nearby interisland terminal and after a 40 minute flight arrived at Kona airport. Easy as, and I can thoroughly recommend Hawaiian Airlines – the service, food and beds were great, especially on the NZ/Honolulu sector.
The Big Island is spectacular. Successive eruptions of the active volcano have sent flows of lava across the island which makes for an intriguing and interesting landscape.
We didn't get to see the actual fire as it would have been an twelve hour round trip from our base at Mauna Lani but I loved the feel of the 'new' land. There is an amazingly diverse eco system too, as there are numerous pockets of differing micro climates, many of which host horticulture and agriculture.
Mauna Lani is about thirty minutes' drive from Kona and is one of several resorts on the drier side of the island. The land has been built up so three storey apartment complexes, private homes and the lovely Mauna Lani Bay hotel sit amongst palms and tropical gardens, complete with swimming pools and grassy spaces. There are sandy beaches and two amazing golf courses. Every morning we sat on the lanai (terrace) and ate fresh pineapples and papaya from the market in Kona and watched the whales cavorting off the coast in front of us.
Mauna Lani has historic traditional fishing ponds where for centuries the locals have captured fish to sustain them. There are wonderful coastal walks and a very good shopping centre with a superb little supermarket and a Tommy Bahamas bar. And the two golf courses, although pricey by NZ standards (US$175 per round) were groomed to within an inch of their life and had some spectacular holes. The Japanese restaurant at the golf club was fantastic with fresh sashimi, fish and best of all, an amazing seafood salad.
You need a car and the driving is easy for sightseeing and adventures. Not to be missed:
• A day trip to historic Kona with lunch at the Coffee Shack a few miles further south and a windey trip down to Captain Cook Bay where that great adventurer met an untimely death, and there's a farmers' cooperative store and coffee factory.
• A road trip to Hawi, an arty hilltop town with old wooden buildings and lunch at the legendary Sushi Rock where they have truly reinvented sushi with every flavour under the sun, and creamy coconut icecream at a parlour over the other side of the road. Enroute the landscape changes dramatically as you leave the lava flows and climb through the grassy hills to find a tropical jungle.
• A round of golf at Big Island Country Club, high in the hills, where on a clear day you can see forever.
• Waimea Farmers Market on Saturday morning where all sorts or fantastic produce and treats can be purchased.
• Also in the area, 'world famous' doughy malasadas at Tex Drive Inn, and the spectacular Waipi'o Valley which is well worth driving 20 minutes to view.
• 20 minutes north from Mauna Lani is Da Fish Shack where we bought fresh fish carried in by local fishermen and there's a great little food truck in the rough and ready carpark.
• If you have time the new highway takes you up and over a saddle in the mountains to the other side of the island to visit the lush but often wet town of Hilo, the most populated town on the Big Island with easier access to the active volcano.
Print • ∞ Permalink • Comments