15 November 2014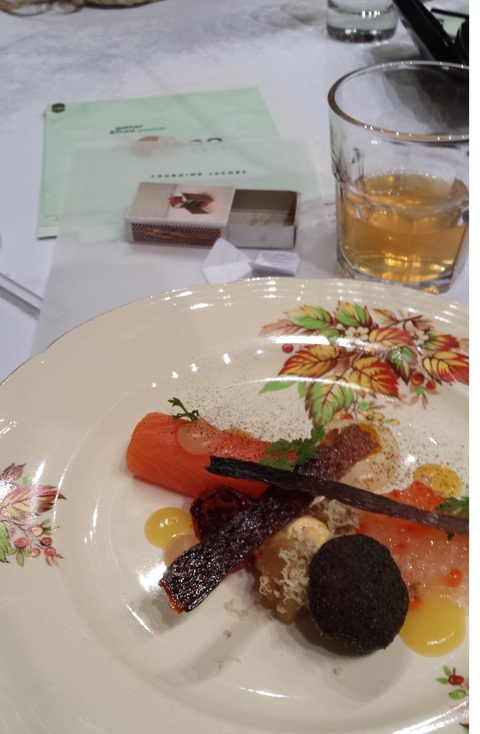 Every picture tells a story. Above 'The Big Breakfast' - a collaboration between chef Ian Harrison of CLooney and Stafford Allpress an artist from Geraldine who makes miniature works with everyday objects. It was one of five courses of this year's ARTDEGO, organised by the very talented Courteney Peters of Gather and Hunt and a huge team of equally innovative and talented friends.
It was the third ARTDEGO, and possibly the best, and most challenging to date. Set in the stunning Auckland Art Gallery, an evening of art, food, drinks and amazing experiences unfolded.
First the clever, clever canapés in the foyer by Liam Fox were paired with Rogue Society gin cocktails by Laura Lopez (loved the Shimmering Cloud with Asian aromatics and grapefruit bitters. Then we were seated upstairs, performance artist Ryan Ballinger ran 10,000 metres on a treadmill while we were sustained with plastic tubes of oats, liver, green pea, apple & honey and a dry sherry. This is not art as I knew it - pretty challenging in every respect of the word!
The pic above was ...... to be continued...
Print • ∞ Permalink • Comments