30 May 2016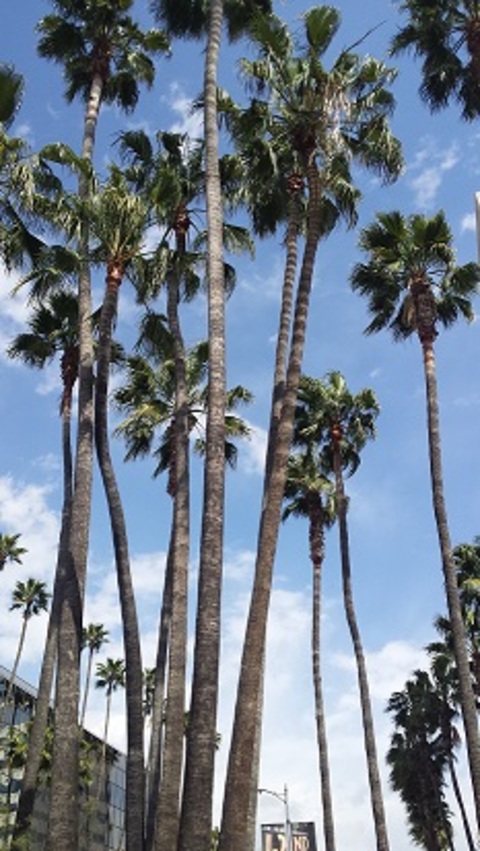 There he was, the best restaurant critic in the entire world, on stage about three metres away from my seat, even larger in life than on the screen or on the page and sharing his thoughts on the current frenetic Los Angeles food scene. Jonathon Gold, writer for the LA Times and the star of a documentary City of Gold was one of the keynote speakers at a culinary conference I attended last month in Hollywood. (NZFF fans may have been savvy enough to view this delicious film last year in July in Auckland and it is only now on general release across America.) After a private showing of his film, we spent time listening to the man, who speaks as eloquently as he writes, while nibbling on tacos made by his favourite taco food truck cook.
Gold's 101 Best Restaurants is the city's eating bible. Gold ranks his favourites and for the last three years in a row Providence, the Melrose Avenue temple of dining that showcases modernist seafood, has won top spot. Now that's truly professional, a critic who recognises the best and is not drawn by zany start-ups or the latest fad. But his list also includes hard-to-find strip mall joints run by immigrants that cook the food they love best for their new communities and even, heaven forbid, food trucks.
The picks he shared that night around Hollywood were Loteria Grill where you will eat some fine Mexican food, Hungry Cat for delicious seafood, Baroo where fermentation rules, and Soban where really hot spicy Korean food is on the menu. He also told us to call into the classic Frank and Musso's, which is about as close to Old Hollywood you will ever get and where those elderly waiters probably served endless cocktails to Frank and Dino.
But on to my own experiences in the city of gold. After eating my fill of Mexican on a day long excursion through East LA (Los 5 Puntos had the best carnitas taco I've ever eaten) I was ready for some local seasonal food.
It would not be a Hollywood experience without an In-N-Out burger and fries. For decades this fast food joint just off Sunset Boulevard has been a mecca for college kids (Hollywood High School is across the street) and tourists. The meaty burger, bright with orange cheese and crunchy lettuce did not disappoint and I was pleased no-one important spotted me there.
Spago, (number 3 on Gold's list) where Wolfgang Puck sowed the first seeds of his restaurant and catering empire was top of my list. It has taken me 33 years to get there since I was first alerted to this fancy-schmancy place on the pages of Gourmet. Puck is in the kitchen most days keeping up with culinary trends and constantly reworking a menu that appeals to the celebs and well-heeled (I spotted some measuring at least 6 inches) Gulfstream-owning crowd. In the outdoor remodelled courtyard we sipped champagne and sampled the famous pizza, which Puck has turned into an airport chain. It was the best pizza ever – asparagus, peas, mint, lamb sausage, fresh cheese in a crisp yet doughy crust. A real adventure and worth booking ahead for.
But best of all were the two meals eaten at Chef Nancy Silverton's Mozza (Gold's number 6). This clever chef seemingly owns the neighbourhood that was just a $4 Uber fare from our hotel and has four operating eateries within a vast commercial building. It is spring in LA so we feasted on a gorgeous array of spring vegetable inspired dishes at the main restaurant, Osteria Mozza. Burrata wrapped in house cured ham and topped with asparagus, peas, mint and pea shoots was one of the sweetest things I have devoured this year. It was from the small mozzarella bar tucked within the restaurant and Silverton herself presided over this, plating our dishes.
Next door, two nights later we ate at Chi Spacca, Silverton's meaty Italian bistro which serves up grilled meats, an array of house-cured salumi and a stunning pane bianco made with truffled lardo. Incredibly delicious.
If my experience sounds good but a little far to get to, be patient. Nancy Silverton is bringing a taste of Mozza to Soul Bar for one night only on August 31. Call Olivia at Soul to register interest: 09 356 7249.
Print • ∞ Permalink • Comments