6 December 2013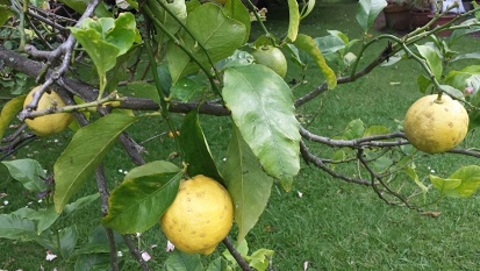 In the list of questions journalists ask a foodie it is guaranteed that somewhere "What are your favourite ingredients?" will pop up. My answer always begins with lemons (then salt, herbs and butter in that order) and I defy any foodlover to even begin to imagine life without lemons.
Lemons bring freshness, a drop of acidity and a tantalising perfume to every dish they are added to. A golden rule however is to make sure you add the lemon juice at the very end of the preparation of your cooking, just before serving, as the freshness will dull over time and that jolt of sparkling flavour will be lost.
I have a lemon tree in my garden that was here when we moved in 38 years ago. It has been a magnificent friend over all those years, reliably producing a crop of juicy tart lemons year round. It has suffered from borer, had its limbs pruned and twisted and is now only a shadow of its former self, gnarled and curled like a very old woman. But I prop it up and it keeps on rewarding me. I love that tree with all my heart.
Print • ∞ Permalink • Comments