30 July 2014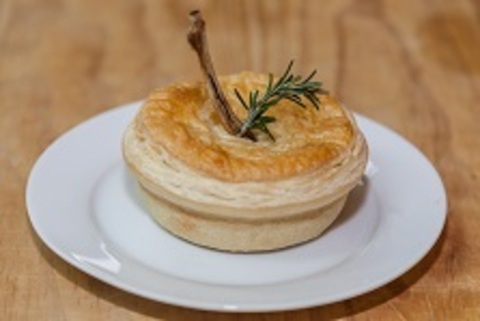 We love our pies. We eat them on the road, as a snack, for lunch and dinner, and whenever we are hungry. Our favourite is the mince and cheese of course. Especially when crowned with a buttery flaky pastry top.
Last night at the Bakels Supreme Pie Awards the Supreme Pie of 2014 was the Lamb Cutlet & Kumara Mash pie, baked by Michael Kloeg at his Clareville Bakery in Carterton. A fine example of kiwi food innovation as no two ingredients could be more iconic than NZ lamb and NZ kumara.
Too bad about broadcasters Sean Plunket and Marcus Lush who are so unsophisticated they declared this morning they couldn't even imagine how good this pie might be! I would happily travel the roundtrip to the Wairarapa just to try this pie.
More than 4000 pies were entered and some of this year's more exotic entries included rabbit and wild boar, caramelised rhubarb and wildberry, chilli con carne, spiced duck with bacon, and a 'cheeky cheese' slow cooked beef cheek and cauliflower cheese pie.
The gala event at which I was hosted was a bit of a circus; amazing circus antics from some very double jointed artists who had the audience enthralled. The best bit however was to see how humble gold medal winners were when presented with their awards. Many of these superb bakers are recent immigrants and they have truly embraced the Kiwi traditions of baking and are producing many amazing award winning pies. It was a privilege to be there to applaud their success.
Print • ∞ Permalink • Comments