22 August 2014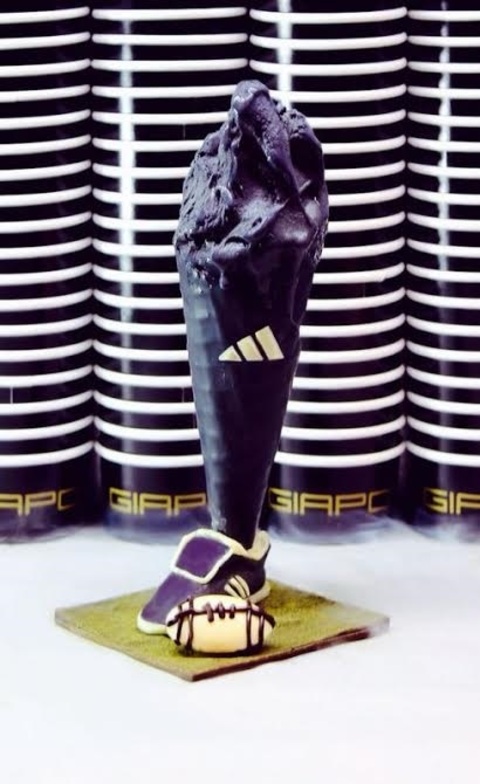 It is not often, in fact never before, that I get a press release and rush to post it on my blog.
I am usually an early adopter but for some reason, the amaaaaazing Gianpaolo and Anna Rosa of Giapo Ice Cream in Queen St Auckland had not been in my sights. What a culinary crime on my part.
These guys are geniuses and not only is their work stunning, their philosophy of fresh, organic seasonal ingredients is pure and admirable. So don't expect to see summer fruit flavours right now, nor will you get grapefruit in March! The texture, the taste, the edginess of their ic ecream is stunning.
And now this. An All Black ice cream creation for this weekend's Bledisloe Cup. Perfect!
You can get Giapo ice cream at their store adjacent almost to the entrance to the Civic Theatre on Queen St. Just look for the queue and join it. Just do it!
Print • ∞ Permalink • Comments