11 December 2013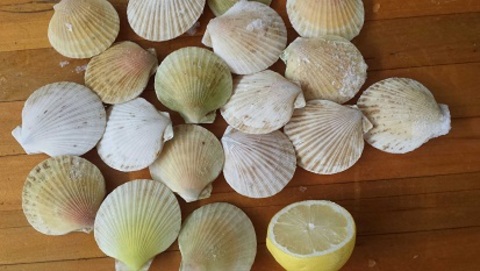 Queen Scallops are rarely found outside restaurants but they're so good they are exported to several markets around the world .
Harvested wild off the coast in the chilly waters of the southern of the two main islands of New Zealand they are generally available in 1 kg bags of free flow frozen form. This doesn't change the flavour at all.
To prepare them simply place the queen scallops in their shells (no need to clean or purge them) on a grill or add them to a seafood stew. They are a real delicacy with a subtle sweet flavour.
To purchase try the frozen section of a good seafood retail store or send enquiries to Southern Clams.
Print • ∞ Permalink • Comments