24 March 2012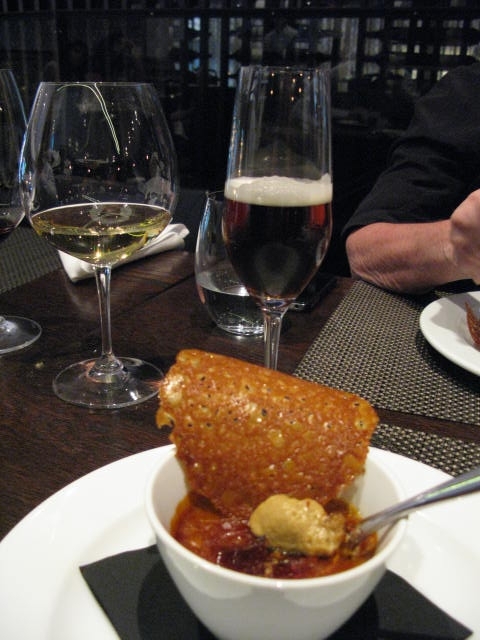 I am not always home on Saturday night so thank god for MySky. This time next week I will either be watching, (or that little black box in my study will be recording) the fabulous Lyndey Milan's latest TV programme.
She's been touring with crew in Ireland and I had a sneak preview of the series, Lyndey Milan's Taste of Ireland last week. Lyndey is a good friend of the lovely Sean Connolly, so she held a private lunch at his Auckland restaurant, The Grill in Sky City. Sean cooked some dishes from the show and we were in heaven tasting real food, cooked by a real chef and orchestrated by a really feisty, talented woman.
Lyndey travelled throughout Ireland meeting producers, restaurateurs and exploring the countryside. I can't wait to see the episode when she was with my great friend Darina Allen at Ballymaloe Cooking school. It will be terrific.
MEanwhile above is the most silky rich Irish style creme brulee we enjoyed, accompanied by real Irish coffee - as strong as the day is long! Don't miss this wonderfully witty and entertaining programme on Saturday nights on Food TV starting March 30.
Lyndey Milan's Taste of Ireland. 8 weeks of blissful food.
Print • ∞ Permalink • Comments