12 May 2017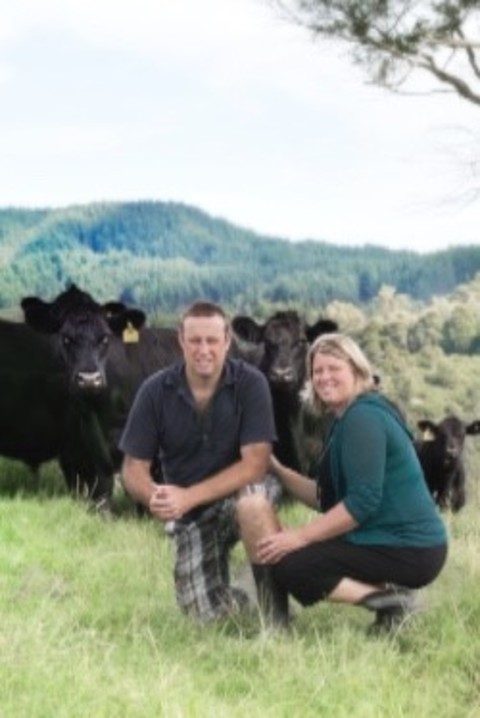 Recently I was privileged to be the head judge for the inaugural Outstanding NZ Food Producer Awards 2017. Even though my whole food writing career has been dedicated to and inspired by the fabulous food we produce in New Zealand, I was still stunned by the quality of the entrants. More than 150 products were represented in eight categories that spanned through horticulture, aquaculture, dairy, butchery and numerous creators of premium crafted products.
The Supreme winner Absolute Angus Porterhouse, raised by East Cape farmers Sean and Jodi Brosnahan developed for their pure NZ Angus stud that they sell online via www.absolutenzmeat.com was a standout, with our judges smitten by this delicious steak from the very first bite. The pair's commitment to sustainable management of their East Cape farm and the online business they have created is worthy of this recognition. It is a joy to see the hard work of our farming sector being carried out in such an exemplary manner.
Other winners:
Jersey Girl Organics, Jersey Girl Organic Whole Milk - Outstanding Producer Dairy Primary

Whitestone Cheese Company, Vintage Windsor Blue - Outstanding Producer Dairy Crafted

Farm Eighty4, Heirloom Tomatoes
- Fresh.co.nz Outstanding Producer Earth Primary

Fix and Fogg, Dark Chocolate Peanut Butter - Fresh.co.nz Outstanding Producer Earth Crafted

Absolute NZ Meat, Absolute Angus - Outstanding Producer Paddock Primary

The Prodigal Daughter, Spicy Sicilian Sausages - Outstanding Producer Paddock Crafted

Cloudy Bay Clams, Wild Harvested New Zealand Diamond Shell Surf Clams- Label & Litho Outstanding Producer Water Primary

Keewai New Zealand, Live Freshwater Crayfish - Spirit of New Zealand

Runners-Up recognised were Clevedon Valley Buffalo's Buffalo Mozzarella, Wooden Spoon Boutique Freezery's Movie Night Ice Cream and Paneton Bakery's Flaky Puff Pastry.
People's Choice awards were: * Fix and Fogg peanut butter makers - L'affare Outstanding People's Choice Producer * Otago Farmers Market - Outstanding People's Choice Farmers' Market * Farro Fresh Food - Outstanding People's Choice Specialty Food Store or Supermarket * Hawkes Bay T&G Global Outstanding People's Choice Food Region
You will know Outstanding NZ Food Producer Awards winners and finalists, as they will carry a gold or black sticker that guarantee the promise of product quality and an acknowledgement that it is the best of the best that New Zealand offers.
We're so lucky as Kiwis to have so much amazing local produce in all our regions. Kudos to Marvellous Marketing and NZ Life & Leisure for their organisation and support of the Awards.
Print • ∞ Permalink • Comments