25 April 2012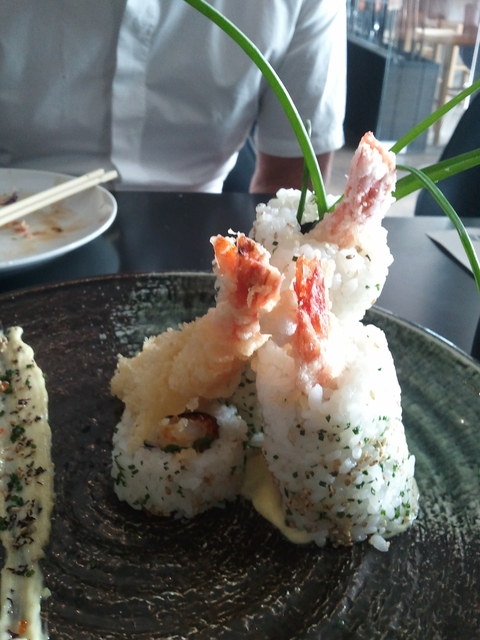 That year went quickly! Last weekend Ebisu, one of the star openings of 2011 celebrated its one year birthday.
A thoroughly contemporary Japanese Restaurant, Ebisu sits smack bang on Quay St with a sunny conservatory out front facing that ever-encroaching Port. It's airy, light and not ever too crowded even when its busy. (The landlord Britomart, is guardian of three exceptionally good restaurants in the precinct; Cafe Hanoi, Mexico and my favourite; Ebisu.)
After one year, it was time for a menu change so we ate our way through all the new dishes. The menu sticks pretty close to authenticity, and the flavours seem to have been boosted in this new menu. There's a lot more spice and slightly peppery dishes and I like that!
Standouts were the marinated scotch fillet - oh so tender and sweet, the beautifully presented sashimi of yellowfin tuna, and one of kingfish, a superb sliced duck breast that almost had flavour overload and some wonderful vegetarian dishes not to be missed.
Of course Ebisu's famous agadashi tofu continues, as does the classical tempura, and the sushi dishes. Above is the clever presentation of prawn sushi, which marries traditional sushi with tempura. And don't miss the black sesame ice cream to finish. It's a little unusual but terrific.
Ebisu, 116 Quay St, Britomart T 09 300 5271
Print • ∞ Permalink • Comments